Konstantinos Zorbas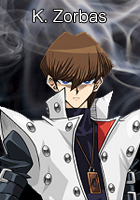 Posts

: 327


Join date

: 2010-07-25


Age

: 20


Location : Greece


Subject: Suggestions box Sat Sep 11, 2010 1:39 am

---

here u suggest your ideas tell me what to add and ill think it if your suggestion was good youll earn points.
Lucci





Posts

: 33


Join date

: 2010-09-07


Location : US


Subject: Re: Suggestions box Mon Sep 13, 2010 2:02 am

---

I agree with what the above person said.

Also, maybe edit up the descriptions of the topics to make them sound more professional? Seeing the way that stuff is said seems kind of weird.

You should also try restarting the Hams the way other people do, probably try for 1 every month.

Probably should try to get atleast 1-2 more testers, and as the above said, leaders for each dorm. That should cover it for now, besides trying to get a brainstorming together for the shadow realm and king of games pyramid area.

Lucci





Posts

: 33


Join date

: 2010-09-07


Location : US


Subject: Re: Suggestions box Mon Sep 13, 2010 2:15 am

---

You should also, probably try to fix the profile settings stuff, so we can put down things like Birthday, Gender, etc.

Also fix the chatango box, as the coloring can mess with what we are trying to read, like the time of post and stuff
Sponsored content

Subject: Re: Suggestions box

---